Main CAST

Fluffy Schlossberger
CARA WALTERS
Cara Walters was born and raised in Saint Louis, Missouri. Her acting career began early in her childhood, including experience on stage and in film. She entered college as a Performing Arts major where, as a first year student she starred in "The Grapes of Wrath" and held the title role in a contemporary version of Moliere's "Scapin". Cara's second year focused on her minor in Film and Television, leading to her decision to change majors. Cara's senior thesis film, "Patchwork", is expected to be completed by early summer. At that time she will also graduate from Savannah College of Art and Design with her B.F.A. in Film and Television. Her artistic interests are editing, directing, performance, and writing. In her spare time she enjoys skateboarding, experimental film, and yoga.

Carmella Tortoni
KARA HOLTGREN
Kerra is an upcomming graduate from the Savannah College of Art and Design, receiving a B.F.A. in Media and Performing Arts and a Minor in Misuc Performance. Kerra's credits at SCAD include Catherine "Proof" (dir. Sharon Ott), Emma Duncan, "Pterodactyls", and has also been featured in several film productions such as, Mae in "Speakeasy", and Anastasia in "Joy". She is very excited about "Pineapple Upside-Down Cake", as it is the first web series she has worked on.

Shirlene Freeman
WHITNEY STALLWORTH
Whitney Stallworth, a Mississippi native was born in Pascagoula MS on August 7, 1987. Whitney is now a junior at The Savannah College of Art and Design, her major is Performing Arts and minor is Film and Television. Whitney wishes to become an aspiring actor or producer.
Main CREW

Writer/Director
AMY LERNER-MADDOX
Amy Lerner-Maddox worked as an actress, writer and director at legendary New York theaters LaMama ETC, WPA, Public Theater, Interart Theater, Womens Experimental Theater Ensemble, comedy improvisational group, Proposition and Old Reliable Theater Tavern. Her stage work has been well received by critics at the New York Times, Newsday, Women's Week and The Village Voice. her films have appeared at the Museum of Modern Art, Director's Guild of America, on A&E, BBC1 and 2, the Ann Arbor, USA, London BP and Women in the Directors Chair Film Festivals. Television and radio commercial production credits include Lever 2000, Reynolds Wrap, Circuit City, Ronzoni, Mechelinas and Lubriderm Lotion, for which Quick Reminder was named one of the Best Spots of the 1990's by ADWEEK magazine, and rock videos for BMG Video. At NYU, her feature length screenplay "Tomorrow and Tomorrow and Tomorrow" was selected by the distinguished film director, Martin Scorsese to work under his mentorship program.
Twenty years later, the screenplay has evolved into the new web series Pineapple Upside-Down Cake. The crew and cast are all Savannah College of Art and Design students, alumni, faculty and staff, where she presently teaches in the Film and Television Department.
Pinapple Upside-Down Cake has received the following grants:
Presidential Fellowship, Puffin Foundation Grant, Morning Star Arts Grant.
She has also received grants for her other projects from the Mobil Corporation, Helena Rubinstein, Mobil Oil Finishing Fund and a Grant Assistantship at NYU's Graduate Film and Television Department, NYC, as well as other major foundations.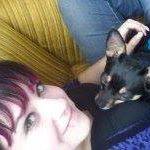 Producer
MINDY ROSE
After graduating the Savannah College of Art and Design with a BFA in Film, Mindy worked as the assistant to Executive Producer Andrew Myer. She has worked in the capacity of associate producer and unit production manager on feature films, and has cast and production coordinated several nationally run advertising campaigns, public service announcements, and television shows. She is currently in development on a feature film and upcoming web series. Pineapple Upside Down Cake was a passion project, to which she credits Amy Lerner-Maddox's writing and story development.

Executive Producer
Ernie Lee
Ernie Lee, born in Monroe County, Tennessee, grew up in Atlanta. He graduated from Mercer University with a BA in Psychology and has a law degree from Samford University's Cumberland School of Law. He has a private law practice in Savannah and sits on several non-profit boards. As a child he disliked bananas but always loved pineapple upside down cake. Go figure.